Who doesn't love Mothers Day Cookies?
So many of us associate cookies with our mothers baking cookies for special occasions and after-school treats. We have a few ideas for you that makes a plain sugar cookie into a "master piece."
But first a little history about Mother's Day…
Mother's Day is a holiday honoring motherhood that is observed throughout the world. The American origin of Mother's Day was created by Anna Jarvis in 1908 and became an official U.S. holiday in 1914. While dates and celebrations vary, Mother's Day most commonly falls on the second Sunday in May and traditionally involves presenting mothers with flowers, cards and other gifts.
To make these Mothers Day cookies, use your favorite sugar cookie recipe. Then, decorate them as you see in the photos. This is a great time for your creativity to shine!
Mothers Day Cookies #1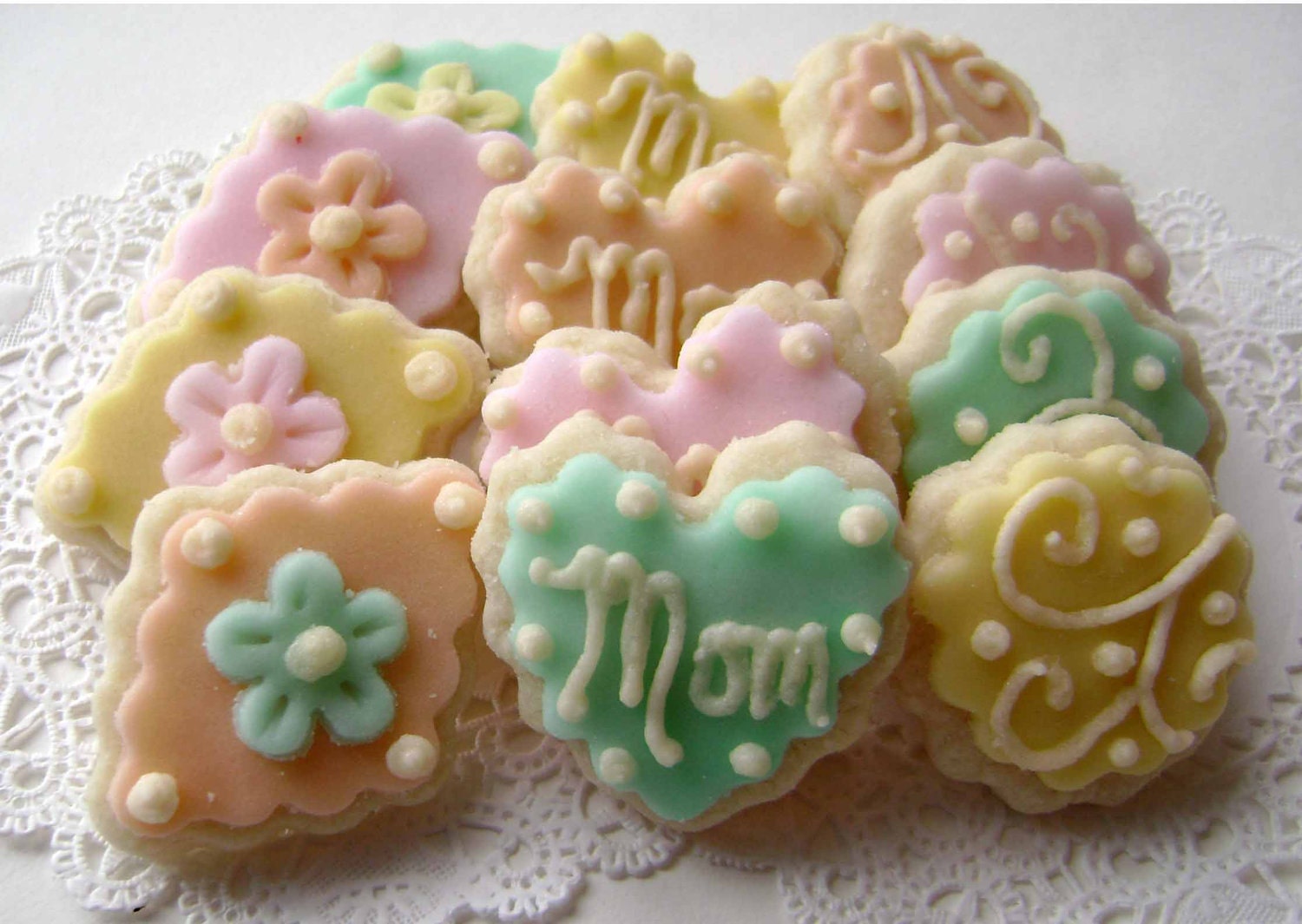 Mothers Day Cookies #2
Mothers Day Cookies #3 
A tip for decorating sugar cookies: Make icing with confectioners' sugar and milk. Make it fairly thin and 'paint' the icing on the cookies with a pastry brush. Thin enough to spread easily but not so thin that it just makes your cookies wet and runs off. For Cookies 2 & 3 above, you might want the frosting a little thicker.
For more Recipes, Food and Drink, Click Here